If you don't like feeling Welcomed, or Loved, or Valued, then you probably wont' like it here at Trinity, because that is exactly what you will feel when you join us. We have experienced the unconditional love and grace of our Heavenly Father who welcomes, loves, and values, us, so we make it a point to do the same for everyone we meet. Really, we're just One Big Family here at Trinity Chapel. We have a Good, and Loving Father, who makes us feel Safe and Secure in His Great Love. There are no Step Children in His family, only dearly loved, and unconditionally accepted children. Please join us. There's always room in our Family. North Dallas Section Fellowship Meeting
First Baptist Church School Resource Fair
East Texas District Convention
The Word of God is Swift and Powerful, the Power of God that leads to Salvation. It is our hope that these sermons will bring strength, encouragement, and hope to all who hear.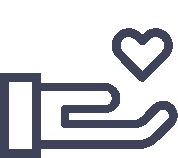 "Bring all the tithes into the storehouse so there will be enough food in my Temple. If you do," says the LORD of Heaven's Armies, "I will open the windows of heaven for you. I will pour out a blessing so great you won't have enough room to take it in!

Try it! Put me to the test!"